The 3DS and New Super Mario Bros. 2 dominate the charts
| August 30th, 2012 |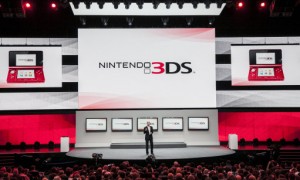 While the PlayStation Vita manages to outsell the PlayStation Portable in Japan, despite not having a single game in the top ten of the software sales charts.
It is business as usual in the Japanese sales charts, both hardware and software, as Nintendo dominates on both fronts.
Starting things off on the hardware side and the 3DS saw a sharp drop in sales as the figure fell from the 111,857 units it sold in the previous week to just 71,373 units sold in the past seven days. It seemed to spark a trend as nearly every console also saw a drop in sales as well. However, even despite the loss of around 40,000 units, the 3DS still managed to end the week at number.
In second place was Sony's PlayStation 3 console, which managed to clock at 11,896 units sold, a drop of around 5,000 units from last week.
There was some good news for the PlayStation Vita though, as the console managed to outsell its predecessor and break into the top 3 for the first time in weeks! The Vita say the lowest number of dropped sales as the console sold 10,880 units barely beating the PSP.
The first generation handheld portable gaming device from Sony did manage to shop a total of 9,499 units and saw one of its games finish second in the software sales charts.
The Wii took a big hit as well, with its sales almost halving at 8,810 units sold and the Xbox 360 could not even reach the 1,000 units sold mark as it had to settle in for just 863 units sold and finished in last place in the charts.
On the software front, New Super Mario Bros. 2 ended the week coming 68,547 steps closer to reaching the 1-million units sold mark as the game continues to dominate in Japan. Following it was Bakemonogatari Portable, which debuted in the charts with 34,500 units sold, which is just over half of what Super Mario Bros. 2 managed to sell.
Pokémon Black & White continues to wave the flag for the Nintendo DS as the game's overall sales rose to 2,678,414 units since its release after it managed to sell 33,955 units in the previous week.
Three Wii game also managed to hold onto a spot in the top ten, including the likes of Dragon Quest X, Just Dance Wii 2 and Wii Sports Resort, with the latter having sold over a million units to date.
Detective Opera: Milky Holmes 2 for the PlayStation Portable was another game that made its debut this week and managed to sell 7,842 units, enough for it to finish in the top ten, albeit it just by a narrow margin.
Other People Are Reading