The Best of the Rest Game of the Year – Editor's Choice: Nominees
| January 14th, 2013 |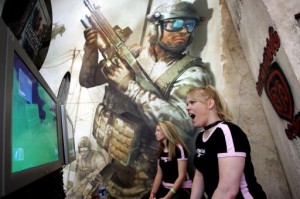 We exclude the Holiday Season releases and take a look at the game released through 2012 as we pick out our Best of the Rest Game of the Year 2012 and the nominees are…
2012 was a solid year for the video game industry and a great one for gamers. Not only were there a number of new IPs but some of the sequels released managed to impress as well. However, we are going to exclude the games that have already won awards from other review sites and pick out the best from the rest.
These games may not have been polished or engaging enough to take the prize away from the likes of Far Cry 3, Borderlands 2 or Dishonored but they did leave enough of an impact to be worthy of a mention and an award.
The first game worthy of a mention is Tom Clancy's Ghost Recon: Future Soldier. Never has tactical co-op been this good. Whether it's the campaign or the 50 waves of Guerrilla Mode, Ghost Recon delivers the definitive co-op experience. It works just as well with a single player as it does with four and online multiplayer is a blast as well.
The series had gone under the radar since Ghost Recon: Advanced Warfigther and its sequel, which were released around the launch of the Xbox 360. However, the Ghost Recon series is back and better than ever, although an extra layer of polish could have taken the game to become a  contender for Game of the Year but it certainly is a contender for the Best of the Rest Game of the Year award.
Another nominee is 2K Games' mind-jarring, cognitive dissonance inducing, Spec Ops: The Line. The game is a completely different experience from the co-op based experience on the PlayStation 2. In fact, it could very well be the first game of its kind. Although many could predict the ending from a mile away the visceral experience and perfect adaptation of Heart of Darkness is perhaps one of the most underrated games of 2012.
The multiplayer is an insult but the single player experience is unlike any other game out there. Nolan North, the voice of Nathan Drake and Desmond Miles also voices the game's main character and shines.
The third and final nominee is Dead Space 2. The game may not be on everyone's list but the game built on the original and provided plenty of memorable moments. It remains one of our staff's favourite IPs and fans of the Dead Space series were not disappointed with the sequel. That is, apart from the multiplayer, which just didn't fit.
Disclaimer: the views and opinions expressed in this article are the writer's own and do not reflect the editorial policy of news.wishfree.com in any way.