The Last of Us multiplayer was developed by a separate team
| December 16th, 2012 |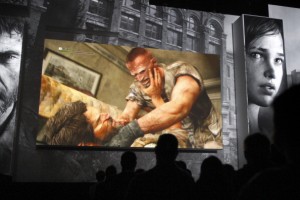 Naughty Dog moves to reassure fans that the studio did not sacrifice the game's Single Player campaign to squeeze in a tacked on multiplayer.
In a recent announcement on the Official PlayStation Blog, Arne Meyer, the community strategist for Naughty Dog, revealed the various pre-order incentives for the upcoming game. During the post the game's multiplayer mode was revealed with fans instantly concerned over whether the studio was compromising on the single player mode of the game.
However, Meyer responded to a number of comments on the post, assuring fans that they could rest easy.
He began, "We don't approach MP in any of our games as tacked on. And we also always have separate teams working on different components so that we can maintain full focus on making SP and MP up to our standards."
The same approach was used by Naughty Dog on the multiplayer components of its other titles, namely the Uncharted series, and everyone know how those turned out.
Meyer continued, "And we have faith that our MP will stand on it's own. If we felt like it would be tacked on, we wouldn't have added it. We want all our game."
Before emphasizing the same point once again when he responded to another comment, "MP has never taken away resources from the SP game in any of our games, always separate teams, separate resources."
Naughty Dog seems to be the studio's last hurrah on the current generation of consoles, with reports of the PlayStation 3's announcement scheduled for next year gathering pace and a number of developers already hinting towards development of next-gen titles.
In the meantime though, The Last of Us certainly has everyone's attention. After its initial teaser trailer, followed by its full on reveal during E3, the game recently saw another more trailer premiering during Spike Video Game Awards, which gave everyone a deeper look into the game's storyline.
It was at the end of the very same trailer that the game's release date was announced as well. The Last of Us is set to hit shelves on the 7th of May and with no other major title set for release around the same time, it seems Sony is looking for a solid launch period and sales figures as it slowly transitions to the PlayStation 4.
One thing that needs to be considered however is the fact that there has been no release date announcement for Grand Theft Auto 5 and The Last of Us could see its party spoiled if Rockstar decide to release the game around the same time.
But which game would you buy if both were released together; The Last of Us or Grand Theft Auto V Let us know in the comments section below.
Other People Are Reading