The Nintendo Wii U price and release date leaked on Amazon.com?
| June 21st, 2012 |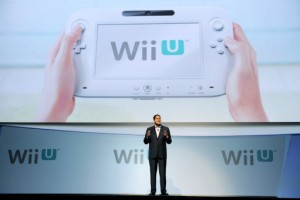 The online retailer's German site has listed Nintendo's next generation console on their site complete with a 399.99 Euro price point and a December release date.
It is almost a norm in the video game industry to stumble upon news via sources other than official channels these days. Whether it be work experience on an as yet unannounced video game that has been listed on a CV online or leaked screenshot by a disgruntled employee, news finds its way out of the studios and becomes public knowledge.
However, in recent weeks it seems that listings on retail websites have been the main source of unofficial news and the major culprit has been online retailer, Amazon.com.
Not only did the site leak the God of War: Ascension trailer and price listing before Sony's official reveal yet it also let slip the Robin DLC for Batman: Arkham City in the build up to the game's release.
It seems that the retailer has done it again, this time courtesy of its German division, which has listed not only the Nintendo Wii U but has also priced it and slapped it with a release date as well.
Although the listing is in German, CVG was kind enough to translate the more important bits of the advertisement. However, one aspect of the listing that did not need any translation was the price, which stood at 399.99 Euros.
This follows a previous listing on the website, which stated that the console would be priced at 199 GBP.
The online retailer then sent out a mass email to all those customers who had pre-ordered the console explaining that the pricing was an error and that all pre-orders had been cancelled.
The 399.99 EURO price point this time around is not written in stone either as the website admits that Nintendo "has not yet provided retail price and the price may drop even more."
According to financial analyst, Michael Pachter, the drop in price is exactly what the console needs in order to stay competitive as it will go up against the likes of Sony's PlayStation 3 and Microsoft's Xbox 360 in the core gamer market.
As for the release date, well it turns out that the console should hit stores before Christmas, with the online retailer listing the Wii U for December 21 release date. It seems that Nintendo want to take advantage of the Christmas shopping spirit and feel it is the perfect time to gift their console to the world.
However, it should be noted that none of the information has been confirmed or denied by Nintendo itself and therefore the news should be taken with a touch of salt in order to avoid any disappointed in the future.