The PlayStation 3 is $200 on Black Friday!
| November 19th, 2012 |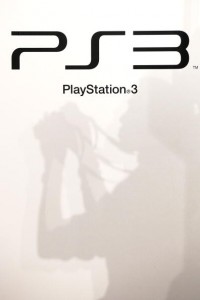 Following up their PlayStation Vita Black Friday offers, Sony releases details of its offers for the PlayStation 3 as well on the occasion. Uncharted and InFamous bundled with a 250GB System.
Black Friday is one of those occasions that many tend to celebrate with more fervour and excitement than almost any other. That is unless you still receive presents on Christmas day.
For gamers especially the occasion holds immense importance with the biggest titles seeing their prices slashed and consoles seeing a considerable drop in their valuations by retailers as well. With margins cut as retailers look to increase their deeds recorded in Santa's good books, it is ultimately the gamers who benefit.
Looking to get something nice from Santa this Christmas are Sony who have cut the price of their 250GB PlayStation 3 bundle and are now offering the console for $199.99.
John Koller, the Vice-President of Marketing for Home Consoles and Handheld Platforms at Sony Computer Entertainment America, took to the PlayStation Blog to announce what gamers could expect in terms of Black Friday deals on the PlayStation 3 front.
He began:
"Black Friday is also a big day for PlayStation 3, where we continue to offer incredible value and the only platform that continuously celebrates the gamer."
With the compulsory marketing pitch thrown in, Koller got to the point, Two of the most popular first party PS3 franchises will be combined to bring you the Ultimate PlayStation 3 Value Bundle for only $199 (MSRP)."
So what is in this Ultimate PlayStation 3 bundle? Well, quite a bit. "This bundle includes a 250GB PS3 System, 30 Day PlayStation Plus Trial, Uncharted Dual Pack (including Uncharted 1 and Uncharted 2), and inFAMOUS Collection (including inFAMOUS 1 and inFAMOUS 2), giving you over $119 in savings."
Not the worst of deals, although both the game are considerably out of date, and many will have already played them. However, for first time PlayStation 3 purchasers it seems to be a solid offer.
At the same time, there will also be an offer on all the first-party controllers for the PlayStation 3. Every Dualshock 3 controller will be priced at $39.99, regardless of the colour, so if you ever wanted that Pink or Camo controller, now would be the perfect time to get it.
Sony recently revealed that the PlayStation 3 had reached the 70-million units sold mark earlier on in the week and one can expect that to increase slightly during this crucial period. Whether or not it makes  a significant impact though remains to be seen.
But what about the reader; will you picking taking advantage of the deal or not? Let us know in the comments section below.
Other People Are Reading