The PlayStation 4 and Xbox 720 must focus on digital distribution
| July 5th, 2012 |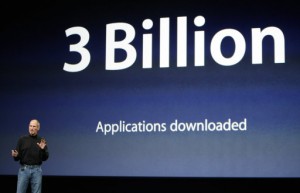 The co-founder of Codemasters, David Darling, believes that if the next generation of consoles does not embrace digitally distributing their content they could face "extinction" at the hands of Apple.
There are a number of emerging trends in the video game industry at the moment, yet the two major ones seem to be a number of publishers trying to assert themselves in the free-to-play gaming market while the other seems to be the debate on how digital distribution is the future of how content will be made available to gamers.
A number of publishers such as EA, Ubisoft, CryTek, Activision and Sony are working on their triple-A free-to-play titles as they look to mark out a share of the market for themselves. On the other hand, publishers such as Valve and EA are also stating how one day all content will be distribution digitally.
They, however, are not alone, as David Darling, who not only co-founded Codemasters, known for titles such as DiRT and the F1 series, but is also the CEO of Kwalee, a social games development studio, also added his voice to the discussion.
According to him Sony and Microsoft need to take note of how Apple and Steam have become the pioneers in the industry and that if two console developers do not take note, they could be left behind.
He said, "Consoles have become like dinosaurs heading for extinction as their natural retail habitat begins to change. These ancient beasts must now adapt to a new environment where platforms like Steam, Facebook and Apple's App Store are pushing innovation."
Darling backed his statement up with some interesting facts, including how consumers were growing comfortable with accepting digital distribution as long as the channels were secure. He also gave the example of Angry Birds and how the series had crossed over a billion downloads and was only available digitally, which was more than any video game retailer has ever been able to come close to boasting.
To sum that point up, Darling said, "Since 2008, the sales of console games have been falling each year."
He went on to point out the threat that Apple posed to home consoles. He said, "Once Apple add an App Store to Apple TV they could take over the living room games industry like they have taken over the handheld games industry with iPhone with flexible pricing and no distribution costs."
Many agree that Darling has a number of valid points but neither Sony nor Microsoft have commented on their next-gen consoles in any official capacity, however, Microsoft seem focused on integrating and providing connectivity between all their Windows 8 powered devices, so they may already have plans to emulate Apple in place. As for Sony, well it seems only time will tell.
Darling also believes that digital distribution is beneficial for both gamers and publishers. Click here for more on that story.