The PlayStation Vita and Nintendo 3DS can co-exist – Sony executive
| August 23rd, 2012 |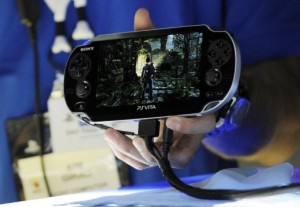 Jim Ryan, the CEO of PlayStation Europe, believes that both consoles offer different experiences and can exist comfortably in the same market but concedes they could clash in the future.
Sony has been struggling on the financial front recently following the lack of response from consumers towards its 3D line as well as the hacking scandal which set the company back over $170-million.
This led to higher than ever expectations surrounding its second generation portable gaming console, the PlayStation Vita, which as it turns out, has not done all that well on the sales front.
Analysts have been disappointed with the sales figures of the console and believe that a price cut, similar to the one Nintendo introduced with the 3DS, would change all of that. However, Sony is adamant that the user gets high value for the price and is backing on future content to boost the sales of the console.
Titles such as Activision's Call of Duty: Black Ops: Declassified and Ubisoft's Assassin's Creed 3: Liberation are set to release this holiday season and 2013 seems to be the year that Sony really pushes the Vita to become a powerhouse on the portable gaming market.
Tearaway and Killzone: Mercenary are both being developed by Sony's first-party developers and both turned more than just a few heads at Gamescom.
The games themselves are completely different from what their closest competitor, the Nintendo 3Ds has to offer and Jim Ryan believes that it is this diversity and difference in game portfolio that allows both consoles to co-exist.
He said, "I think the gaming offerings (of 3DS and Vita) are so different right now that I think there's plenty of space for both systems to live side by side quite happily."
However, he did concede that there may come a time when both consoles would compete in a more direct fashion with each other in the future. He explained, "I think over time that the PlayStation Vita will – like all consoles do – skew to a younger demographic, so there will be some collision there."
The 3DS may be dominating sales charts at the moment but it was not all sunshine and rainbows for Nintendo as the console struggled following its launch. The manufacturer had to slash its prices and reforecast its sales to avoid sinking.
Since then the 3Ds has dominated charts around the world and continues to do so. Sony may not be following the price cut path and believes that providing more content will bring in more consumers and move Vitas off shelves.
But what about the reader; would you prefer more content on the Vita before you purchase the console or would a price cut be a more enticing move? Let us know in the comments section below.