The PlayStation Vita's must have games list
| October 28th, 2012 |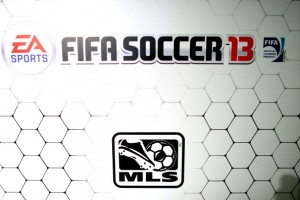 Part 3: Wishfree.com goes through the Vita's roster of titles and pick out the five games that you absolutely must own in order to extract the maximum gaming pleasure that the console has to offer.
We are reaching the end of the line of all the best titles the PlayStation Vita has to offer. There are a number of HD remakes and classics on offer as well, but we did not consider them as we only wanted to highlight fresh, new content that only Sony's console provides.
The likes of Metal Gear Solid HD Collection and all the PlayStation One classics have been left out for this reason, but they too are definitely worth a look for those who wish to experience a bit of nostalgia as well.
However, we end this series with the football simulation that has divided PlayStation Vita owners right down the middle, FIFA 13. Make no mistake, it is the best football simulation title on any portable gaming device on the planet right now.
All the latest rosters and kits are in the game and it makes excellent use of the Vita's rear-touch pad, which becomes the goal and players need simply touch the corner where they want to shoot. The touchscreen itself is less of a practical feature as it ends up being clumsy at times but all in all it is a great title to have in one's library.
It has all the modes as its console counterpart, such as Career Mode, Be A Pro, Tournament Mode and Head to Head Leagues, however, many fans will be upset by the fact that there is no Ultimate Team, even in the second instalment of the series on the Vita.
That being said, FIFA 13 is also an insult to everyone who owned FIFA Soccer, the predecessor to EA's current outing on the Vita, as it is virtually the exact same game. There are only minor differences such as the change in kits, referees being more strict and a barely noticeable improvement in dribbling.
However, take that away and there is not enough EA has done to warrant a repacking and sale at full price. In fact, EA's forums have been overrun with complaints.
Taking everything into consideration it is still the best football simulation game on offer, even if it is only 5% better than its predecessor. The decision is yours whether or not you wish to invest in it due to its similarities with FIFA Soccer, but if you really want the new kits and rosters then FIFA 13 is the game of choice for you.
Disclaimer: the views and opinions expressed in this article are the writer's own and do not reflect the editorial policy of wishfree.com in any way.
Other People Are Reading