The PlayStation Vita's must have games list
| October 29th, 2012 |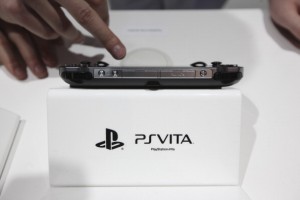 Part 5: Wishfree.com goes through the Vita's roster of titles and pick out the five games that you absolutely must own in order to extract the maximum gaming pleasure that the console has to offer.
With every new console that Sony launch, there are a number of titles that are always there to support it from day one. Although Ridge Racer may have lost its touch over the years, one game that has been a favourite is the WipEout series and WipEout 2048 released alongside its new home, the PlayStation Vita.
The game is a futuristic racer, which if anyone has seen the Star Wars prequel's pod-races will instantly feel familiar around. The game is fast paced, well no, actually, its extremely fast paced, in fact, it runs at a blistering pace with players often seeing no more than blurs – that is, in a good way.
Players race down a number of tracks in their racer of preference with the tracks going straight up and straight down at times, in what would make one hell of a rollercoaster ride. A number of power-ups are strewn across the track which can not only provide speed boosts and weapons to take out the opposing racers but also power-downs which slow the player down.
Everything runs at a smooth 30 frames-per-second and players will find themselves immersed in the racer before long. It is a solid title and more than just a port as many think.
In fact, one of the special elements of the game is the fact that it includes the cross-play feature. This basically means that a PlayStation Vita user with WipEout 2048 can race against a PlayStation user with WipEout HD.
It is the first game to demonstrate this feature with a number of titles set to do the same in the future, including PlayStation All-Stars Battle Royale.
For players looking for the best racing experience on the Vita, they need not look any further than WipEout 2048.
However, that experience can be found on the PlayStation 3 as well, in order to find an experience completely unique to the Vita then gamers need look no further than Gravity Rush, the Vita exclusive.
The game's storyline is best left for the player to discover themselves, but the gameplay basically revolves around the player being able to turn gravity on and off as they please and even walk on walls when the situation calls for it.
Gravity Rush seems to fit in perfectly with the Vita and nothing more needs to be said apart from owning this game is a must for every owner of Sony's second generation portable console.
Disclaimer: the views and opinions expressed in this article are the writer's own and do not reflect the editorial policy of Wishfree.com in any way.
Other People Are Reading