The Walking Dead – Episode 4 tops the charts
| November 12th, 2012 |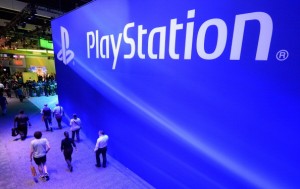 Not the AMC TV series, although it had a terrific episode four as well but the interactive experience from Tell Tale games, which tops the PlayStation Network chart for the month of October.
The monthly chart for the most downloaded games on the PlayStation Network for the month of October is out and it makes for some interesting reading.
In 20th place, at the bottom of the top, is Tony Hawk's Pro Skater HD. The remake of the original still manages to give enough nostalgia to keep its place in the charts, albeit barely.
One spot above it is the survival-horror game, AMY, it may not be to everyone's taste but it is a cult-classic if ever there was one.
FIFA Soccer 13 finishes October in 18th place, which only compliments the impressive physical retail figures that the record-breaking series has managed to earn.
In 17th place, is Gearbox Software's stand out first-person shooter RPG, Borderlands 2. The game should an impressive increase in sales from its previous instalment and has established itself as a solid IP.
Coming in at number 16 is Okami HD and at number 15 is Retro City Rampage, which topped the PlayStation Vita download charts for the month of October as well.
Counter-Strike: Global Offensive manages to retain the essence of the original and ends the month at number 14 while The Walking Dead – Episode 1: A New Day comes in at 13.
The original survival-horror first-person shooter, or rather action-horror title, as well as the rest of the entries in the series come together to finish in 12th place with DOOM 3 BFG Edition. Just don't ask what the BFG stands for. Just outside the top ten is The Walking Dead – Episode 3: Long Road Ahead.
Coming to the top ten now with The Unfinished Swan and the unique gameplay experience and other such titles is something that the PlayStation brand is becoming known for.
Ghostbusters: Sanctum of Slime is being called quite often when there's something strange in the neighbourhood as it comes in at number nine, while Assassin's Creed III debuts as eight most purchased title on the PlayStation Network on its debut.
Tokyo Jungle is still garnering plenty of interest as many gamers investigate the free-to-play title taking place in an abandoned Tokyo city.
One of the hottest new IPs, Dishonored, manages to slip one place outside the top five as it is beaten by Resident Evil 6.
The only authentic basketball simulation on offer, NBA 2K13, comes in at number four, one place behind infamous Festival of Blood.
Ending the month as runner up is Sonic Adventure 2 which means that the most downloaded game of October is none other than The Walking Dead – Episode 4: Around Every Corner.