The Walking Dead tops the PSN's PlayStation 3 Charts
| October 9th, 2012 |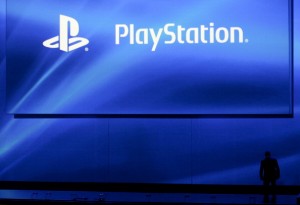 The top 20 PlayStation  Network and PlayStation 3 (Full Game) Charts have been released by Sony and it makes for some interesting reading.
Starting things off at the bottom and the quirky, light humoured yet addictive co-op game that is Castle Crashers manages to crash the top 20's castle, albeit only just.
One spot above it, in 19th place, is Magic: The Gathering – Duels of the Planeswalkers 2013. However, it seems anticipation for Grand Theft Auto V seems to have boosted sales of its predecessor, GTA IV, as the game reenters the top 20.
I Am Alive is a unique experience and that seems to be drawing enough interest to keep it in 17th place while Fight Night Champion – Champion Mode is also doing the business as it manages to squeeze in to 16th place.
Journey, the wonderful, magical, inspiring title from That Game Company, continues to enchant all those playing the game and is currently in 15th place.
NHL 13 may be a little lower than EA would be hoping but strong retail sales will be making up for its less than impressive PSN showing although the studio behind One Piece: Pirate Warriors won't be too disappointed with a 13th place finish.
The Walking Dead – Episode 1, aptly titled, 'A New Day', is still introducing gamers to the experience and comes in at 12, as it narrowly misses out on 11th spot which is currently occupied by Marvel vs. Capcom: Origins.
FIFA Soccer 13 is also adding to its impressive retail sales by coming in at number 10 on the charts while Double Dragon Neon is taking full advantage of its PlayStation Plus offer as it comes in at number nine.
Madden NFL 13's popularity isn't waning and the game manages an eight place finish while new entry Tokyo Jungle's risky concept has enough interest from gamers to land it in seventh place.
Borderlands 2 is another unique experience with its art-style and the first-person shooter comes in at number six while Tony Hawk's Pro Skater HD does one better.
Jet Set Radio is another popular title while 3 on 3 NHL Arcade comes in at number three.
Counter-Strike: Global Offensive is the shooter to be playing if anyone happens to have enjoyed the classic version of the game and it seems that many are doing just that as it finishes runner-up for the month of September.
However, in first place, as is the new tradition, the latest instalment in the Walking Dead episodes, Episode 3: Long Road Ahead, takes number one spot like a zombie clamping on some poor sap's ankle.
The final episode remains of Tell Tale's four part series and one can get the feeling that it too will race to number one when it is released.
Other People Are Reading