The War Z controversy: the messy details
| January 1st, 2013 |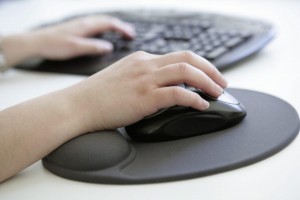 We have seen some crazy game launches over the years, but one that deserves a place right at the top of the list is without any doubt that of The War Z.
Hammerpoint Interactive's zombie survival horror shooter may not have utilised the same amount of resources as a Call of Duty or Mass Effect game, but the sort of impact that it managed to make following its alpha release was something that made it quite easily to ignore the fact that it had been developed by an indie studio.
Getting 700,000 users in just two months was indeed a dream start for the team behind The War Z. Not expecting such a great response, the developer seemed to have made some quick strategic decisions, the first of which was to put a 'foundation' version of the game for sale on Steam.
Little did Hammerpoint Interactive know that the fans that they had won over the last couple of months were not willing to make any compromises.
Becoming available on Valve's digital distribution platform on December 17, 2012, The War Z instantly got entangled in controversy.
The main issue that the users had with the release was that it did not include the key features that the developer had been advertising. Despite the Steam page getting updated 24 hours after the game was released, no corrections were made and thus the missing features were still retained as part of the game's information.
Aside from the misleading information, Hammerpoint Interactive released a patch just one day after releasing the game, making some significant changes that ranged from increasing the respawning time of a player's character from one hour to four hours, while introducing credits that could only be purchased through real-world money. The patch also forced the users to sign a user term agreement that disallowed refunds.
The War Z users were understandably upset about being misled and making full payment for what was apparently an incomplete version of the game. With the developers choosing to ignore the complaints, the anger felt by the users rose even more.
Steam took notice of the issue and removed The War Z, stating that it would return once talks are held with Hammerpoint Interactive. Refunds were also offered to users who were not happy with the game.
All the criticism and complains by majority of the gamers who had purchased and played the game were failing to get the attention of the developer, with the game's creator Sergey Titov giving a sweeping statement that 90 percent of the users were loving the game and enjoying the experience, while the complaining users only amounted to 10 percent.
A game that promised to be really big was suddenly going downhill at a rocket pace.
Disclaimer: The views expressed in this article are solely of the writer's and do not reflect wishfree.com official editorial policy.