The Wii U doesn't disappoint on the opening week sales front
| November 27th, 2012 |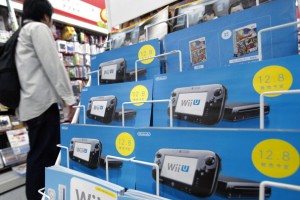 Nintendo's new console sells 400,000 units as many retailers in North America are selling out. Reggie Fils-Aime, the President of Nintendo America, claims the company is working to ensure there are no shortages in supply.
The sales figure everyone was waiting for is out and the Wii U has not done too bad for itself as it sold an impressive 400,000 units in its first week of release. The console did not beat out its predecessor, the Wii, though as that particular console managed to record a total of 600,000 units in opening week sales.
Fils-Aime pointed out how they had previously encountered issues with keeping up with the unexpectedly high demand for the Nintendo Wii and how Nintendo had learnt from that experience and was now working towards ensuring that retailers always had a stock of Wii U's to be offered to consumers.
The President of Nintendo North America began, "Wii was a unique phenomenon. You couldn't walk into a retailer and buy a Wii until the spring of 2009." Pretty impressive for a console that many were unsure about.
He continued, "We've recently learned many lessons from that and we are replenishing retailers more quickly this time around. We are looking to have as much product into retail as possible."
Fils-Aime also added how the production of the console depended on the demand, "It's driven by consumer response."
At the same time, the Nintendo executive also had some sales figures to offer claiming that their console managed to sell 400,000 Wii U's in its first seven days following its release in North America alone. Again, it is not as high as the 600,000 units worth of sales recorded by the Wii but it's a start.
Fils-Aime continued, "Wii U is essentially sold out of retail and we are doing our best to continually replenish stock. Retailers are also doing their best to get the product to store shelves. But as soon as (the) product hits retail, they're selling out immediately."
Not bad for a console many thought would struggle and although it is not as close to the Wii's success as Nintendo would have hoped for, it is still generating a fair bit of interest. Nintendo executives had claimed earlier on in the year that as more consumers use the console and play on it the more they would consider purchasing it.
This was down to the fact that the Wii U brought a new concept and experience in gaming and that players would need to feel less alienated by it before they went ahead and purchased it. If that is to be the case then one can expect the sales of the Wii U to remain fairly constant for the next few weeks.