Third-party games look better on Wii U than on PlayStation 3 and Xbox 360, claims Nintendo
| November 27th, 2012 |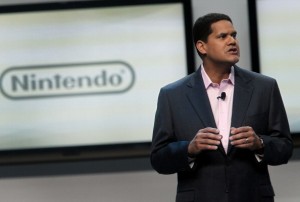 Analysts around the world have been on Nintendo's case for the past few months, throwing plenty of criticism at its next-generation console Wii U, asserting that it is simply at par with the likes of PlayStation 3 and Sony.
The Japan-based company, however, has no doubt about the capabilities of its system in terms of graphics.
In fact, the Nintendo of America President Reggie Fils-Aime went as far as claiming during an interview with a CNN journalist that certain third-party software look far better on Wii U than they do on the current-generation consoles of Sony and Microsoft.
Defending the recently launched HD console against the suggestion that the specs of the machine are hardly better than that of the consoles that have been present in the market for well over six years, the Nintendo boss claimed that certain games such as Activision's Call of Duty: Black Ops II looked much more impressive in terms of graphics on Wii U than its competitors.
He stated that this difference can easily be noted by doing a side-by-side comparison of the game running on the three consoles under discussion.
While Fils-Aime said nothing about the processor or graphics card speed of the Wii U, he contended that the latest Nintendo console is more graphically intensive than the current-generation consoles in the market.
While the company itself has not revealed the specs of Wii U yet, reports have suggested that the new Nintendo console carries a 2GB RAM, which takes slightly greater time to access than what it takes on the Sony and Microsoft current-generation consoles.
Despite such reports, a number of game developers have voiced their faith in the potential that Wii U holds.
One such example comes from the Gearbox Software CEO Randy Pitchford, who had stated earlier this year that the best-looking iteration of Aliens: Colonial Marines would the Wii U version. This was indeed big, since the game is also being developed for PlayStation 3, Xbox 360 and PC.
Some developers are a bit sceptical about what the Wii U is capable of doing. The most recent criticism making its way into the news came from the chief technical developer at 4A, studio behind the Metro franchise, who referred to the CPU of Nintendo's next-generation console as "horrible and slow."
While the analysts seem to be bent upon proving that the specs of Wii U are at par, if not worse, than that of PlayStation 3 and Xbox 360, little do they realise that Nintendo has historically put more focus on the gameplay instead of graphics as it believes in delivering a satisfying experience instead of a staggering visual treat.
Do you agree with the analysts who believe that Wii U has similar specs to that of PlayStation 3 and Xbox 360? Are you affected by this? We would love to hear what you have to say on the matter.