Tis the season to be gaming: Christmas Preview – 1
| October 27th, 2012 |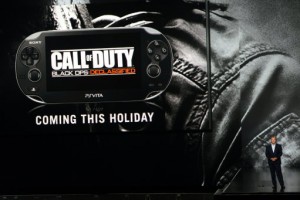 Part 1: Black Ops: Declassified for the PlayStation Vita should be on pretty much on every Vita owner's list and we take a look at everything there is to know about the game.
The Holiday Season is getting closer by the day and while it may be a time for festivity, family and goodwill, it is also the crunch period for the video game industry with all the major publishers and manufacturers looking to make a huge pile of cash.
The period is known for having some of the biggest games release in the space of 2 months and this time around is no different either. However, we thought it best to begin with some of the smaller bigger titles, and by that we mean the two big names set for release on the PlayStation Vita.
Call of Duty: Black Ops: Declassified
Release date: 13th November 2012
Sales of the PlayStation Vita have been both satisfactory as well as below expectations according to various sources from within Sony. However, when it comes to analysts, the console is not living up to its potential sales-wise and are asking for a price cut.
Sony on the other hand believes that the sales of the console will increase as more content is released. For this purpose the studio hired Nihilistic Software to develop a game based on the Call of Duty franchise.
The result is Call of Duty: Black Ops: Declassified. The game was revealed at E3 this year but nothing gameplay-wise was shown off until Gamescom in Germany. Fans of the series were disappointed with the visuals and the overall feel of the game, however, they have been assured that the final product will be much improved from what they saw earlier.
In terms of story, the game is set between the events of Black Ops and the upcoming Black Ops 2 with missions taking place around the world. However, there is a twist as each level will have a score and the player's objective will be to complete the mission with the highest possible score, or what Nihilistic described as a "perfect run".
Declassified will also support a 'Hostiles' mode, which is the now-classic Survival mode that players have known to come and love. Players will face an endless wave of enemies, which many hope will be Zombies, although that seems unlikely at this point.
A multiplayer mode will also be present for some player versus player action and Sony is hoping that the game helps boost the sales of the Vita as well as be a financial and critical success of its own.
Disclaimer: the views and opinions expressed in this article are the writer's own and do not reflect the editorial policy of wishfree.com