Tottenham Hotspur boss, Andre Villa-Boas, gets FIFA 13 support
| July 27th, 2012 |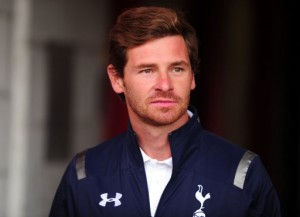 EA Sports has signed a partnership agreement with Barclays Premier League club, Tottenham Hotspur, as the developer continues to expand its club portfolio.
The FIFA series began partnering up with a number of Premier League clubs last season when it became the official game of the likes of Manchester City, Chelsea and Fulham, among others.
The deal with Manchester City was the most significant as the deal meant that every single player in the first team would have their face scanned and put in the game, while the kit was also replicated in stunning detail to be put in the game.
At the same time, FIFA 13 booths would be set up at the Etihad Stadium and regular promotions would be held. However, it was not just with Manchester City, as the promotions took place in every club the game had managed to get a partnership deal with.
The clubs included the likes of Arsenal, Chelsea and Manchester City as well as Everton, Aston Villa, Fulham and Newcastle United. One can expect FIFA 13 to partner itself with a number of clubs for the coming season as well.
Getting back to the Tottenham Hotspur deal though, the press release from EA Sports read:
"Over the course of the partnership, Tottenham Hotspur and EA will develop a range of initiatives to entertain and engage fans both at White Hart Lane, the club's home pitch, and more widely across their media channels,"
The partnership also means that every Tottenham Hotspur player will have his face scanned and put into the game as FIFA 13 becomes the official football game of the club.
The statement from EA Sports continued:
"This includes exclusive videos featuring Tottenham Hotspur players, the ability for fans to predict match outcomes using the EA Sports game engine, and exclusive tournament footage taken from the club's training centre to determine the best FIFA 13 player in the squad."
The new feature sounds great for Spurs' fans and may even help their manager, Andre Villa-Boas, see which of his players he should start for matches, as well as running simulations to determine the possible results with different formations, or not.
Whatever the case AVB does have a new tool at his disposal should he choose to use it, although one can safely say he won't.
All that aside, FIFA 13 is set to be more of an evolution of the groundwork laid by FIFA 12 rather than the revolution that the previous title was. The game's developers conceded that they were working more on tweaking and enhancing the gameplay instead of adding all new features.
So far, the game looks like a more refined and polished version of its predecessor and that alone could be enough for the game to emulate FIFA 12's success.