Ubisoft aims to tackle piracy through free-to-play model
| August 23rd, 2012 |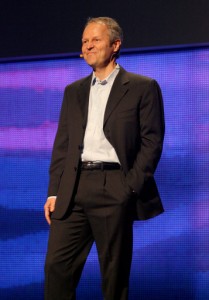 Piracy is a plague that has been haunting the entertainment industries for decades, with no absolute solution in sight.
Companies making programmes and software for PC are among the biggest victims. We have often heard Microsoft and other big fishes addressing the issue and attempting to counter it through different measures, but one company that has been in spotlight in recent times because of being extremely vocal against the plague is Ubisoft.
While the video game publisher has been quite open about admitting that piracy has been taking its toll on profitability, it has never used any numerical figure to elaborate why it takes the issue so seriously.
In a recent interview with GamesIndustry International, Ubisoft CEO Yves Guillemot claimed that the company faces a piracy rate of 93-95 percent on its retail games for the PC.
In order to curb this issue, the company plans on shifting their focus to free-to-play games. While the transition appears like a really bold move on behalf of the company since they are aiming to improve their profits by turning towards a model that allows gamers to play an intellectual property for free, Ubisoft has done its homework and made the necessary calculations to conclude that switching models will actually work for them.
Guillemot conceded that despite being aware of the fact that hardly five to seven percent of the players end up paying for free-to-play games, the paying players for PC games is also the same. Shifting to the more contemporary model and reducing the dependency on retail for profits will allow them to not only reduce piracy, but will also allow them to get payments from regions where piracy is quite prevalent.
"It's a way to get closer to your customers, to make sure you have a revenue. On PC it's only around five to seven per cent of the players who pay for F2P, but normally on PC it's only about five to seven per cent who pay anyway, the rest is pirated. It's around a 93-95 per cent piracy rate, so it ends up at about the same percentage. The revenue we get from the people who play is more long term, so we can continue to bring content," stated Guillemot.
The publisher announced a number of free-to-play games for the PC at Gamescom recently, which include Anno Online, Silent Hunter Online, Might & Magic Heroes Online and The Settles Online.
Ubisoft has been criticised a lot due for taking strict measures to prevent piracy. Using Digital Rights Management (DRM) systems may serve as somewhat effective piracy control measure, but some PC gamers have accused it of affecting the overall experience while having little to no effect on piracy.