Ubisoft interested in acquiring specific THQ assets – Report
| December 27th, 2012 |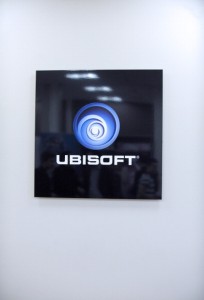 Reports suggest France-based publisher interested in buying studios and franchises of bankrupt firm; holding out until company agrees to sell specific properties instead of complete package.
THQ sure have seen better days in the past, but the last couple of years for the America-based publisher have been nothing short of a nightmare in terms of financial stability.
As a last resort, the company recently filed for bankruptcy and put its assets, which include its studios and franchises, up for sale to the highest bidder.
While Clearlake & Company, a subsidiary of the private equity firm Clearlake Capital Group, appears to be the strongest candidate for the ownership of THQ assets after making a $60 million bid, it has been reported that there is another party that has been showing a great deal of interest in acquiring some of the company's assets.
This company is revealed to be none other than the Assassin's Creed and Prince of Persia publisher Ubisoft.
According to what the sources have told MCV, the French company is interested in acquiring some of THQ's wholly-owned studios and franchises.
The two parties have reportedly been in "lengthy discussions," though nothing has been finalised yet as the French firm seems to be holding out until THQ is forced to sell specific assets instead of the complete package.
The interest of Ubisoft in THQ's assets is no secret, with the company's CEO Yves Guillemot clearly stating earlier this month that he would consider acquiring some of the troubled firm's franchises.
"They have good things," he added. "We are always interested in good brands. For sure, it's something we can consider, but I can't tell you more."
He had said that the situation that THQ is currently going through is something that is common to see when the video game industry is undergoing transition, with some of the companies getting buried or changing direction, while others manage to survive.
"What happened to [THQ] is something that happens regularly when we have transition," he said. "Some can make it, some decide to go in different direction. It happened with Atari and Midway and also Acclaim last generation. … It's something that happens in this industry and that's the way the industry consolidates."
THQ's wholly-owned studios include Volition, THQ Montreal, Relic Entertainment and Vigil Games, whereas the most prolific franchises owned by the company include Company of Heroes, WWE, Saints Row, Red Faction, Metro and Homefront.
It is not yet clear which internal studios and franchises does Ubisoft has its sight set on. Neither THQ nor Ubisoft have issued any statement on the matter as yet.
THQ president Jason Rubin has assured the fans of the many brands that the company owns that Chapter 11 signifies a new beginning for the company instead of an end and that the development team will continue to work on titles that have, or are yet to be announced.
Other People Are Reading