Uncharted: Golden Abyss wins the Game of the Year gong
| December 25th, 2012 |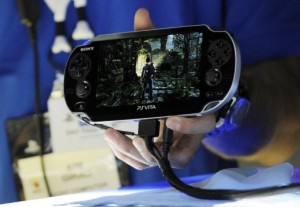 Bend Studio's first date with the Uncharted series and their outing on the Vita has been voted by fans as the best game on Sony second-generation portable console.
With the end of the year fast approaching and the world not having ended, it is time to get back into the swing of things as we bring you coverage of just what is happening in the world of video games. Starting off by seeing which Vita games gamers voted for as their favourite.
The PlayStation Blog held a poll recently where they asked gamers to vote for their favourite titles in a number of categories and with both the Fan's and Editor's Game of the Year sorted, It is now time to move on to the same category for the Vita.
Uncharted: Golden Abyss was the launch title to have when the Vita was first released. A lengthy campaign, decent replay value and its use of the Vita's features made it stand out from the rest. It still remains one of the best experiences the Vita has to offer and according to fans, it is the best.
The game explores the relationship between Nathan Drake and Sully, his mentor as they go searching for an ancient treasure. A full cast of supporting characters, villains and traitors are present and the usual Uncharted formula is there as well. The gameplay is solid and proves that action adventure platformers do work on the console.
Coming in at number two, with the Gold Trophy, was the Japanese Role-Playing Game, Persona 4 Golden. The game was a more recent release and many are hailing it as the best reason to buy a PlayStation Vita console at the moment.
Another IP exclusive to the PlayStation Vita is Gravity Rush and the game's unique gameplay and art-style charmed many a gamer when it was released a few months after the console's release. Fans seem to have taken to the game and its protagonist, Kat, as it comes in with the Silver Trophy.
It may not have been out for long but it seems Ubisoft will be looking into a sequel for the bronze placed, Assassin's Creed III: Liberation. The game saw a parallel storyline to that of the full-on console version and the idea seemed to have worked. The gameplay could have done with an extra layer of polish but it's not bad to start off being voted as one of the best games on a console.
So what was your pick for the best game on the PlayStation Vita? let us know in the comments section below.
Disclaimer: the views and opinions expressed in this article are the writer's own and do not reflect the editorial policy of news.wishfree.com in any way.
Other People Are Reading