Uncharted to Fight for Fortune on mobile phones?
| November 14th, 2012 |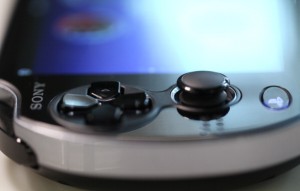 The Australian Classification Board lets slip the title of the next Uncharted game. Developed by One Loop Games there is still speculation surrounding the actual platform on which the game will release but early signs are pointing at the smartphone platform.
The Uncharted series is easily one of PlayStation's most successful franchises as anything with the series' name on it seems to sell like hot-cakes to those not worried about their weight on a cold, rainy winter's morning.
The first game in the series, Uncharted: Drake's Fortune received modest attention and positive review scores but remained largely unknown among gamers. However, the sequel, Among Thieves, which was voted the Game of the Year by many, established the IP as a major player in the industry.
The third instalment in the series, Drake's Deception, managed to continue the magic of the series though many still consider the best game in the series so far.
At the same time, Sony has expanded the experience onto the social platform as well. It released an app on Facebook that allowed players to unlock in-game content for Uncharted 3 as well as the chance to win cash prizes.
However, the latest entry in the Uncharted series was the PlayStation Vita launch title, Uncharted: Golden Abyss. The game alongside LittleBigPlanet is often highlighted as the only reason to buy a Vita for the time-being.
The latest announcement surrounding Uncharted: Fight for Fortune has stirred up a fresh wave of speculation in the industry as many are trying to assess which platform the game is set to be released on.
An early favourite is that the game is set to be released on smartphones. There are a number of reasons for this; firstly, is the fact that it has been confirmed that the game is being developed by One Loop Games.
The studio previously brought two other PlayStation franchises to the mobile platform with God of War: Betrayal and Ratchet & Clank: Going Mobile.
At the same time the PlayStation Vita version of the game was developed by Bend Studios and the console version is always done by Naughty Dog. That leaves us with just the mobile phone platform to go.
Again it would be wise to point out that it is just speculation at this point and one can expect confirmation when Sony officially announce the title.
As for how reliable the news is, well they don't come more reliable than rating boards as publishers usually submit their games to be rated before they release them and by usually we mean every single time.
Disclaimer: the views and opinions expressed in this article are the writer's own and do not reflect the editorial policy of Wishfree.com
Other People Are Reading