Valve pulls controversial War Z off Steam
| December 21st, 2012 |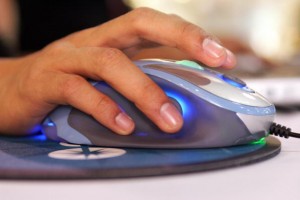 Valve removes Hammerpoint Interactive's controversial open world zombie shooter from its digital distribution platform; offering refunds.
Valve has removed the open world zombie shooter War Z from Steam and apologised to the users for prematurely issuing a copy of the game for sale.
Speaking to Kotaku, a Valve representative admitted that the game had been mistakenly published the company's digital store.
Realising the mistake, the company immediately moved to take the game off Steam and does not plan not making it available for sale again until it speak with the developer.
"From time to time a mistake can be made and one was made by prematurely issuing a copy of War Z for sale via Steam," the Valve representative said. "We apologize for this and have temporary [sic] removed the sale offering of the title until we have time to work with the developer and have confidence in a new build."
Even though the listing for War Z is still showing at Valve's digital distribution platform, the game remains unavailable for sale at the moment.
Gamers who have already purchased a copy of War Z from Steam can still continue playing it, though Valve is offering refunds to customers who have bought the game but are not satisfied with it due to the various issues that have resulted in the controversy.
A number of War Z players have posted complaints on Reddit recently, claiming that the game's developer Hammerpoint Interactive had misled them.
According to them, the developer had lied about key features that were advertised to be part of the game, but were missing from the game that was released on Steam on December 17. These missing features included levelling system based on skills, huge game worlds of varying sizes, player versus environment combat, hundred-player servers as well as private servers.
Even though War Z's steam page got updated within 24 hours of its release, the developer had not made any changes to the description, thus causing consumers into believing that the aforementioned features were part of the final release.
Additional, Hammerpoint Interactive released a patch for its open world zombie survival horror shooter 24 hours after it hit Steam, which made some pretty significant changes to the game.
These changes included increasing the spawning time of a player's character from one hour to four hours, while adding ability for instant respawning through the use of in-game currency, which can be bought through real-world money.
Along with the in-game changes, the new patch also forces players to sign a terms of service, which reportedly disallowed refunds.
Despite the strong criticism following the release of the patch, the executive producer of War Z Sergey Titov has claimed that most of the consumers are happy with the game and that it is only a minority of gamers that are seen complaining on forums.
Other People Are Reading