Vita gets LittleBigPlanet 2 compatibility
| December 17th, 2012 |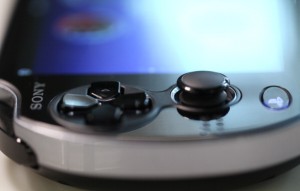 PlayStation Vita owners can use the console as a controller, complete with its features, to control their Sack persons on the PlayStation 3 game via the Cross-Controller DLC pack.
It has been a rumour that has been doing the rounds for quite some time and despite that its announcement has still come as a surprise as Media Molecule announce the Cross-Controller DLC Pack for LittleBigPlanet.
Similar to what the studio did with the original LittleBigPlanet game, where Media Molecule, the game's developer, released a PlayStation Move compatibility pack, the studio is now set to release a DLC which will make the game compatible with the PlayStation Vita.
So far, the Vita has only been able to support Cross-Play, which means that players who have a particular game on the PlayStation 3 can play against those who have a specific game on the Vita, such as PlayStation All-Stars Battle Royale and WipEout 2048.
So one can understand Steven Isbell, the LittleBigPlanet Community Coordinator's, enthusiasm when he boasted that LittleBigPlanet 2 is "the first game to support this exciting new feature!"
He went on to explain what the DLC would bring to the deal. "Cross-Controller lets you use (the) PS Vita as a controller for PlayStation 3, allowing the use of PS Vita-only features, like front and rear touch, in PlayStation 3 games."
That is not all as the DLC comes with its own unique storyline and plot as well, with the levels designed to take advantage of the PlayStation Vita's various features. He elaborated, "Sackboy joins up with a group of lovable Space Pirates as they race to find a valuable treasure long thought lost to the Cosmos. On their adventure they'll encounter new obstacles that can only be overcome with the help of PS Vita's unique features."
He did not stop there either as there is even more on offer for anyone who purchases and downloads the content from the PlayStation Store as the creation tool kit has been expanded to allow for the community to develop stages with the Vita as the controller in mind.
Or, as Steven put it, the community will get "new tools that let them create Cross-Controller levels for the community to play."
The DLC is not free though, though it does not have much of an asking price either, considering the content on offer. Priced at $4.99 and set for release on the 18th of December, the Cross-Controller DLC Pack for the game comes in just in time for Christmas and Sony will be hoping that it generates enough buzz to get a few more Vitas off the shelves.
One can only hope that EA is taking note and plans to launch something similar for one of their franchises, specifically their football simulation series FIFA maybe?