Watch Dogs website hacked, e-mail addresses leaked!
| June 30th, 2012 |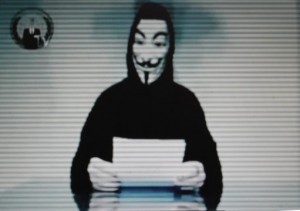 The game centred around hacking gets hacked as thousands of user e-mail addresses are compromised. Ubisoft yet to comment on situation.
In a twist of events that may very well be used an example to define irony for generations to come in the gaming community, Watch Dogs, the game that centres itself around the premise of hacking, has had its website hacked and thousands of email addresses have been compromised as a result.
According to multiple reports the real-life email addresses of all the users of the Watch Dogs official site have been leaked as mass emails were sent to all of them from an, as yet, unknown source.
The website was set up for subscribers who wanted to be kept up-to-date on any news and events relating to Ubisoft's upcoming game. However, instead of receiving updates about the game, a large number of users instead received an offensive email, with other users in the CC section.
Some email addresses did not have any extra information in the CC section, yet containing the offensive message nonetheless.
However, the sheer irony surrounding the situation has led many to believe that this may just be publicity stunt especially if one considers how the game is based on hacking and identity theft, among other cyber-crime related things.
Whether or not this is just a publicity stunt by Ubisoft or if someone thought it would be hilarious to hack the website of a game about hacking remains unclear at this point in time. Ubisoft has not responded to questions and refused to comment on the matter.
Watch Dogs stole the show at this year's E3 when it surprised everyone in attendance at Ubisoft's media presentation. The new IP from French publisher showed off some truly impressive visuals and the gameplay was something fresh and new as well, that is, apart from the third-person shooter sequence near the end of the gameplay demo.
There were rumours suggesting that the game may very well be a next-gen title hidden in plain sight. Watch Dogs looked like a mix between Assassin's Creed, Hitman and Grand Theft Auto, if one was to compare the game to other more well-known genres.
However, to suggest that the game is a copy of any of the aforementioned titles would be a harsh assessment as the game managed to stand out on its own and really excited everyone who saw the demo.
Whether or not the latest hack is a publicity stunt or an actual cyber-attack on the upcoming game remains to be seen but in the meantime what does the reader think of the incident? Let us know in the comments section below.
We will have more on the story as and when it breaks.