What does the future of video games hold – Part 1
| December 31st, 2012 |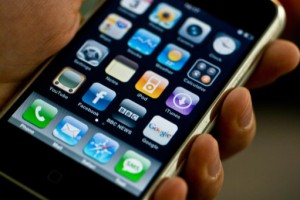 We take a look at the multiple directions the video game industry may be heading; with an emphasis on free-to-play gaming as well as the potential for consoles to stream games in the future.
The video game industry seems ready to explode in a nerdgasm-inducing supernova, which has the potential to change the industry as it matures into more than just the linear and casual mode of entertainment it has been branded today. Yes, there are core gamers but a majority of them of are casual.
Whether it be the traditional console manufacturer like Sony, Microsoft or Nintendo, or the smartphone market with the iOS, Android and Windows devices, or even the video game streaming service providers such as OnLive and Gaikai, or the hotly contested digital distribution market with Steam and Origin, everyone is feeling the need to evolve and come up with the next big thing.
But what is the next big thing? Is it no physical retail as digital distribution takes over or is streaming games on any device? Is it mobile gaming or the next generation of home consoles? The answer is something that, at this point in time, no one knows. So even if they tell you they do, don't believe it for a second.
The fact of the matter is that like every meal cooked without a recipe, there are a number of things that can happen, sometimes all at once and sometimes just the one thing. The way the industry is diversifying in every step of the supply and development chain needs to be looked at both individually and then collectively.
Starting things off with something that has grown exponentially over the past few years and will continue to grow into the next generation as well and that is digital distribution.
That does not apply to just Steam, Origin and uPlay, which are the properties of Valve, Electronic Arts and Ubisoft respectively, or even the Sony's PlayStation Network and Microsoft's Xbox LIVE Marketplace, but it also encompasses the Apple Store and Android's rebranded Google Play as well.
That is because, although Steam is the trend setter when it comes to distributing content on the PC, a model which other publishers such as EA and Ubisoft have attempted to replicate, more content is downloaded via the Apple Store and Google Play.
In fact, some publishers have looked towards replicating the distribution models the smartphone and tablet industry have polished over the years. An example is Sony rebranding the PlayStation Network to the Sony Entertainment Network as it looks to provide more than just gaming content digitally but rather a whole host of entertainment solutions across multiple platforms as well.
Disclaimer: the views and opinions expressed in this article are the writer's own and do not reflect the editorial policy of news.wishfree.com in any way.
Other People Are Reading