Whore of the Orient announced for PC, PS4 and Xbox 720
| August 31st, 2012 |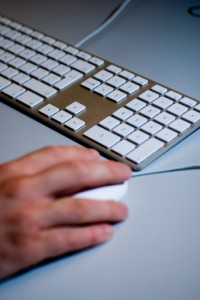 The creators of LA Noire, formerly known as Team Bondi, are well into the development of their latest game set for release on the next generation of consoles and the game's description makes for some interesting reading.
Brendan McNamara may be a name a fair number of gamers may have heard of. Not only was he the writer of the LA Noire game but he also happened to be the director of the title as well. The game broke new ground on facial capture in video games and was a joy to play.
However, many more will know him as the main man at Team Bondi, the studio which was at the centre of the controversy over being mistreated by Rockstar during the development of their detective game.
The studio saw most of its employees leave and form a new developer, which after buying the rights to Whore of the Orient, have been busy making the game come to life for the next generation of home consoles.
A description adding background to the setting of the game as well as the role the game would put players in was released and so far it does sound quite interesting.
The statement revealed that the game would be set in "Shanghai, 1936." And continued, "Whore of the Orient. Paris of the East. The most corrupt and decadent city on the planet, where anything can be had or done for the right price." – A bit like Las Vegas then, but without the glamour and the laws.
Miller touched on how the era was one where the West exploited the region and that players would witness some of the atrocities that took place during that time. He said, "Plaything of Western powers who greedily exploit the Chinese masses." Before continuing, "Boiling pot of Chinese nationalism, with the Kuomintang ruthlessly trying to suppress Communism and the labour movement."
As for what the player would be donning the role of, the description shared a bit on that side as well. It read, "Home to the International Police Force, a group of Western cops hopelessly trying to keep the lid on and keep the peace."
It will be interesting to see how the studio gets on with the development, but so far it is garnering quite a bit of interest. No hint at a release period or appearance at any of the major conferences were teased but one can expect the studio to show more in the future before kicking in to full gear once the console manufacturers announce their next generation consoles.
But what about the reader; has the provocative title interested you or would you wait to see more before deciding whether or not you will grow some excitement for the game? Let us know in the comments section below.
Other People Are Reading