Xbox 360 users experiencing issues with retail version of The Walking Dead game
| December 29th, 2012 |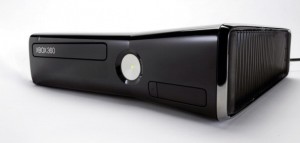 Retail version of complete first season of The Walking Dead game reported to be freezing and stuttering on Xbox 360; Telltale Games looking into the issue.
Telltale Games' critically acclaimed point-and-click adventure role-playing game (RPG) The Walking Dead had finally arrived after a week's delay earlier this month, but the experience has hardly turned out to be what the anxious fans had expected.
Users of Telltale forum have complained about the running of retail version of the game on Xbox 360, claiming that it has freezing and stuttering issues that are making the game extremely difficult to play.
The game is heavily reliant on smoothness, particularly due to the recurring quick-time events. However, one user has reported that the button prompts take so long to appear on the screen that it becomes impossible for them to successfully these events, consequently dealing a somewhat critical blow to the overall experience that is on offer.
Much to the annoyance of the Xbox 360 users, the trouble with the retail version of The Walking Dead is not limited to performance.
A number of users reported that they cannot play beyond the first episode of the game. After they complete the first episode and select the second episode, the game restarts the first episode again.
Even though an Xbox Live title update arrived to fix the issue, some players are still experiencing the problem after installing the update.
The game's publisher has acknowledged the performance issues that the Xbox 360 users are experiencing while playing the retail version of The Walking Dead.
According to them, the problem appears to be limited to the 4GB Xbox 360 Slim model, with the game fine on other Xbox 360 models.
However, a number of Telltale forum users have reported coming across the same problem on models other than the 4GB Xbox 360 Slim, including the Gears of War 3 special edition console.
The company is reportedly looking into the problem and hopes to "provide more information soon."
It is indeed unfortunate for the Xbox 360 users, as the retail version of The Walking Dead game had kept them waiting for quite some time.
Telltale Games' point-and-click adventure RPG has received excellent reviews from critics, particularly due to the emotional tone to its story and the relation between its main characters.
The game walked away with a number of honours from the 2012 Spike TV Video Game Award show, which included the Game of the Year award, Best Downloadable Game award, Best Adapted Video Game award.
Telltale Games received the Best Studio of the Year award because of its intellectual property (IP), while the Best Performance by a Human Female award was clinched by Melissa Hutchinson as Clementine in The Walking Dead.
Other People Are Reading