Xbox 720 price and release date leaked?! – Rumour
| June 26th, 2012 |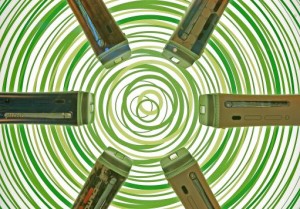 Microsoft's next generation secret may be out of the bag as a leaked document not only shows the game's price and release date but also that the console will use Blu-Ray and augmented reality.
The next generation console race is heating up by the day and although no announcements were made by the likes of Sony and Microsoft, one could tell that both platform developers were holding back on any next-gen news.
Similar to the Mona Lisa, both publishers had this cheeky smile on their face that said, 'we know something you don't know but really, really want to'. While it's no secret that both publishers are well into the development process of the Xbox 720 and the PlayStation 4 both have remained tightlipped on the matter.
As for what the document itself contains, well pretty much everything that anyone would need to know about the Xbox 720. According to the 56-page long document, the 720 will be priced at $299.99 and is set for release next year, in 2013.
Apart from that it seems that the Xbox will be ditching the DVD format and moving on to the increased capacity of Blu-Ray, similar to Sony. However, the biggest change comes in the form of the console's use of augmented reality.
Apparently, a second generation of Kinect, named, 'Kinect V2', will be launched with the 720, augmented reality glasses that will bring the game out of the television and into the living room. The leaked document actually shows how this will work in a few slides titled, 'The Road to Fortaleza'.
What is even more interesting is how a number of sources have tried to argue that the documents may be fake but find themselves siding with the opposite.
Take Tom Warren for example, who happens to be the senior Editor at The Verge.  According to him the report fits the mould of how Microsoft operates perfectly. He said, "I have been reporting on Microsoft for around 12 years now. That's not to say I know everything about Microsoft and its processes, but I have a fairly good idea of what is and isn't an internal doc usually after the first few pages."
He continued, "This document in question is from August 2010, prior to iOS 4.2 and when certain team members were still at the company in engineering roles." Before concluding, "Couple this with the fact it aligns with other information I've seen about Nextbox over the past year, it aligned perfectly."
At the same time Michael Gapper from Xbox World conceded that even if it was a fake, it had plenty going for it in terms of being authentic.
However, the rumours will remain rumours until Microsoft officially comment on the matter and in the meantime it would be best to take the news with a touch of salt.
Other People Are Reading