Yakuza 5 debuts at the top of the Japanese software sales charts
| December 17th, 2012 |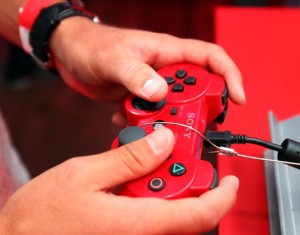 Japan: the Playstation 3 titles sells over 350,000 copies in its first week to take it right to number one, beating out some stiff competition from a number of Wii U launch titles.
The Yakuza series has a considerable fan base and those very fans came out in force with the release of Yakuza 5. The game had been teased, demoed and had news circulating about it on the internet for quite some time. However, the game finally hit stores in Japan and hustled, extorted and intimidated its way to the top, selling an incredulous 308,142 units in its first week.
In second place is another debutant in the charts with the Wii U launch title, New Super Mario Bros. U, which sold a total of 163,528 units since its release. This may come as a surprise for Nintendo, who would have hoping for at least one of its Wii U launch titles to finish at number one.
In third place is a new Nintendo 3DS title, with Paper Mario: Sticker Star doing enough to secure a third place finish in the charts. The 3DS title sold a total of 129,054 copies in the previous week and is third new entry in the charts.
And the new entries didn't stop there with Monster Hunter 3, another Nintendo Wii U launch title, which also broke the six figure mark to settle in at number four.
In fifth place is the game that was only recently knocked off the top spot, Animal Crossing: New Leaf, and it still continues to sell in impressive numbers as it record another 89,195 units in the previous week to take its lifetime total in Japan to 1,301,507 units, which is only bested in the charts by another 3DS title.
The third Wii U title to debut in the top ten is Nintendo Land, which sold a total of 72,121 units since its release, while Taiko no Tatsujin Wii: Super Delux Edition, followed up an impressive first week with another 58,655 copies sold to take its total to 174,610 units sold.
The aforementioned, best-selling game in the charts so far is none other than New Super Mario Bros. 2, which sees its tally rise to 1,501,086 units sold since its release after a week's sales totalling 47,929 units.
The final two games in the top ten are Pokemon Mystery Dungeon: Magnagate and the infinite Dungeon on the 3DS and Professor Layton Vs. Ace Attorney, which also happens to be on the same platform.
That is all for this week's look at the Japanese charts, stay tuned to news.wishfree.com's coverage of all the hottest news in the video game industry as we bring you all the stories worth knowing.
Other People Are Reading