Zynga bites back at EA with counter-suit
| September 17th, 2012 |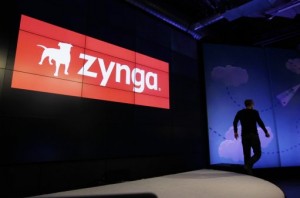 The war between Electronic Arts (EA) and Zynga continues as the latter recently countersued the Battlefield publisher, calling the copyrights infringement lawsuit filed against as baseless while accusing EA of carrying out "anticompetitive and unlawful business practices."
Hitting backing on EA this past weekend, the social gaming studio stated that the accusation against them has no merit and is simply an attempt by their competitor to pressurise them.
"Today we responded to EA's claims, which we believe have no merit," the social games specialist said in a statement. "We also filed a counterclaim which addresses actions by EA we believe to be anticompetitive and unlawful business practices, including legal threats and demands for no-hire agreements."
The San Francisco-based studio went as far as saying that the game that is at the bottom of the whole issue, The Sims Social, was a flop and that EA was already in the process of relegating it to its Indian studio, the place where it traditionally shifted its games to be maintained inexpensively before eventually getting shut down completely.
It said that the whole lawsuit is based on the far-fetched assumption of EA that Zynga copied a game that had failed and lost its players months before The Ville was launched.
Zynga continued to explain that while EA claims that elements of its social website game The Sims Social were stolen and incorporated in The Ville, the allegation is baseless as nobody owns or can own copyrights of elements such as taking a shower, sleeping in a bed, watching TV while sitting on a lounge, etc.
EA did not remain silent on the strong allegations laid on it by Zynga and responded by calling the counter-suit by the social gaming studio as predictable.
Denying the assertions made by Zynga, the senior director of corporate communications at EA John Reseburg said that the San Francisco-based studio would be better off concentrating on coming up with ways to keep its employees from resigning instead of focusing on hiring new ones.
"This is a predictable subterfuge aimed at diverting attention from Zynga's persistent plagiarism of other artists and studios," Reseburg said. "Zynga would be better served trying to hold onto the shrinking number of employees they've got, rather than suing to acquire more."
EA describes the lawsuit filed by it against Zynga as a matter of principle, accusing the latter of stealing ideas and concepts from other studios and presenting them as their own to reap the benefits. It contended that since these victim studios did not have enough resources at their disposal, they were unable to take a stand for their right. Since the Battlefield publisher has the financial as well as corporate resources at their disposal, it believes that it is morally obligated to take on Zynga and stop it from ripping off other games.
Other People Are Reading