Zynga targeted by Anonymous over outrageous treatment of employees
| October 31st, 2012 |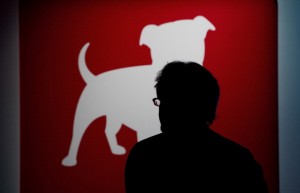 Anonymous has turned its guns towards Zynga, accusing the gaming company of mistreating employees and developers and has threatened to release confidential information on November 5 if its demands are not met.
The hacking group claims that it has come to learn that the social gaming company plans on laying off more employees in the coming days with the intended motivation of reducing cost by outsourcing the jobs to other countries which will be more financially convenient.
Deeming this as unfair and outrageous behaviour towards the existing employees, Anonymous has demanded that Zynga should halt its plan as it would mark the end of the US game market.
In a post directed addressed to the Zynga on Anonymous' official page, the group has explained why and what it plans on continuing its action against the social game company if the company fails to meet its demands before the given deadline.
"We have come to believe that these actions of Zynga will result in massive layoff of a thousand people and legal actions against everyone that speaks to the public about this plan. It will also come to end of the US game market as we know it as all this jobs will be replaced in other more convenient financial countries. With a billion dollars cash sitting in a bank we do believe that such actions are an insult to the population and the behaviour of corporations like Zynga must change," read the post.
The confidential information leaked from the company's database is not the only thing that Anonymous plans on hurting its target with.
The hacking group has revealed that it has lifted a number of games from the company's servers, which it plans on releasing to the public for free.
The recent actions by Zynga have made it quite unpopular among the general public as it has already begun to reduce its workforce, shedding five percent of its employees last week, closing down Cambridge, Massachusetts office.
Moreover, the CEO of Zynga Mark Pincus had also conceded recently that the company plans on sending 13 titles to the bin.
The recent strategy of the San Francisco-based company may be formulating and executing the correct and effective strategies as far as its own benefit is concerned, but these are not very employee-friendly and therefore coming across a backlash.
The threat by Anonymous will surely cause the company to think, though it remains to be seen how the latter eventually reacts to the situation as succumbing to blackmailing once will make it come off as vulnerable to such coercion in the future as well.
Aside from dealing with the recently emerged threat of Anonymous, Zynga is already engaged in a legal battle with the gaming industry giant Electronic Arts over alleged copyrights infringement.