Zynga's Bubble Safari runs at 60-fps on Facebook
| June 27th, 2012 |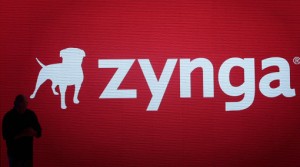 Publisher claims the latest game is one of many that will bring new experiences to gamers on Facebook with each title being optimized for the platform
Social gaming has really taken off since Facebook allowed apps onto the platform. Worldwide phenomenon such as Farmville, The Sims Social and Words with Friends burst on to the scene making their respective publisher very, very rich in the process.
The market is growing and mainstream publishers such as Electronic Arts and Ubisoft are also keen on tapping into its potential. EA acquired Plants vs. Zombies developer, PopCap Studios, in a move worth over a billion dollars while Ubisoft recently released Ghost Recon Commander on Facebook as well.
However, there can be no denying that when it comes to Facebook there is only one publisher that can truly claim to be a superpower and that publisher is Zynga. If Farmville, Cityville and Words with Friends was not enough, the studio also has titles such as Texas HoldEm Poker up its sleeve.
It recently expanded its portfolio with Bubble Safari, the studio's first arcade styled game on the social networking platform.
Mark Turmell, the person who led the studio's San Diego team on the project, pointed out that the game ran smoother than any other title on offer by anyone on Facebook.
"We were focused on performance and a brand new engine." Before continuing, "And that takes time. I don't' think there is another 60-frames-per-second game you'll find on Facebook. This is a straight up arcade experience."
Zynga currently has an active monthly user-base of over 265-million people and titles such as Bubble Safari are the there to both maintain and to grow that number.
Turmell continued, "We're super-excited to bring new experiences to our users. We think the audience is splintering and growing at the same time."
By 'splintering' one can assume that the developer was referring to how many social games have a brief product lifecycle and the craze one day becomes a forgotten memory the next. This is because there is always a new and fresh experience being offered by someone else.
Bubble Safari will not only boast 65 levels but the game is also available in 14 languages, thus broadening the game's appeal. It will be interesting to see how Zynga performs in the arcade category of games as its focus thus far has been pure social gaming, as its portfolio suggests, however it will not be a surprise if the game does really well following its launch.
Facebook is fast becoming a platform that publishers are using to advertise and promote their games as Sony's title, Uncharted 3: Drake's Deception, used the medium to promote its game with an online treasure hunt of sorts and one can expect many more experiences like that in the future as the platform begins to mature.