iPhone 5 announcement scheduled for the 12th of September
| September 6th, 2012 |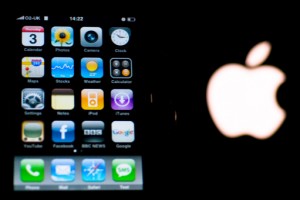 Apple is holding a conference within the week to announce the next generation of iPhones and one can expect 'Bad Piggies', the latest game from Angry Birds developer, Rovio, to feature as well.
Ok, so we'll be honest, Apple has not officially stated what the conference being held is for, although if history has anything to teach us then the only thing the meeting can be about is the iPhone 5. That thought seems to be shared by everyone who is anyone in the industry.
Yet, there is on major clue that Apple have given the general public in the image they have released for the conference. The number 12 casts a shadow that looks a little bit too much like a 5 to a coincidence. So although there is no official confirmation, history and shadows seem to be the most reliable sources of confirming the announcement of the iPhone 5 at the moment.
This could prove to be a major move for the mobile gaming industry as the iPhone brand has catered to a number of mobile and casual gamers over the years. At the same time, the increase in digital downloads over the past few years can also be attributed to the success of the iTunes Store and the vast library of games on offer there.
There have been reports that the latest iPhone will be growing in size rather than shrinking the way the iPods tend to do. The iPhone 5 will apparently come with a bigger screen and a lot more power, as well as 4G support.
If potential iPhone owners want to attend the function then they need to sneak in to the Yerba Buena Centre for the Arts, in the United Kingdom, at 6pm GMT on the 12th of September. Or they could stream the conference live or watch it later on, on YouTube.
However, one game that has a great chance of being shown off that day is the first title to explore the other side of the 'Angry Birds' universe. Almost everyone on the planet has launched a bird towards a pig but now it seems that Rovio, the game's developer, wants gamers to experience the other side of the slingshot.
'Bad Piggies' has been announced for the iOS, Mac, Windows Phone, Windows 8 and PC, with the first two platforms receiving the game on the 27th of September. One can expect Apple to show off their new phone with the next instalment of the most downloaded game in the history of the planet.
To read the full story on Bad Piggies, click here.
Yet the reader should take into consideration that this is speculation at this point, no matter how likely it may seem, and should be taken with a bit of salt to avoid any disappointment later on.
Other People Are Reading